Hello everyone,
My name is Igor, I have been a very happy Cat owner for two years now, so I think it's it's about time to let you see my girlfriend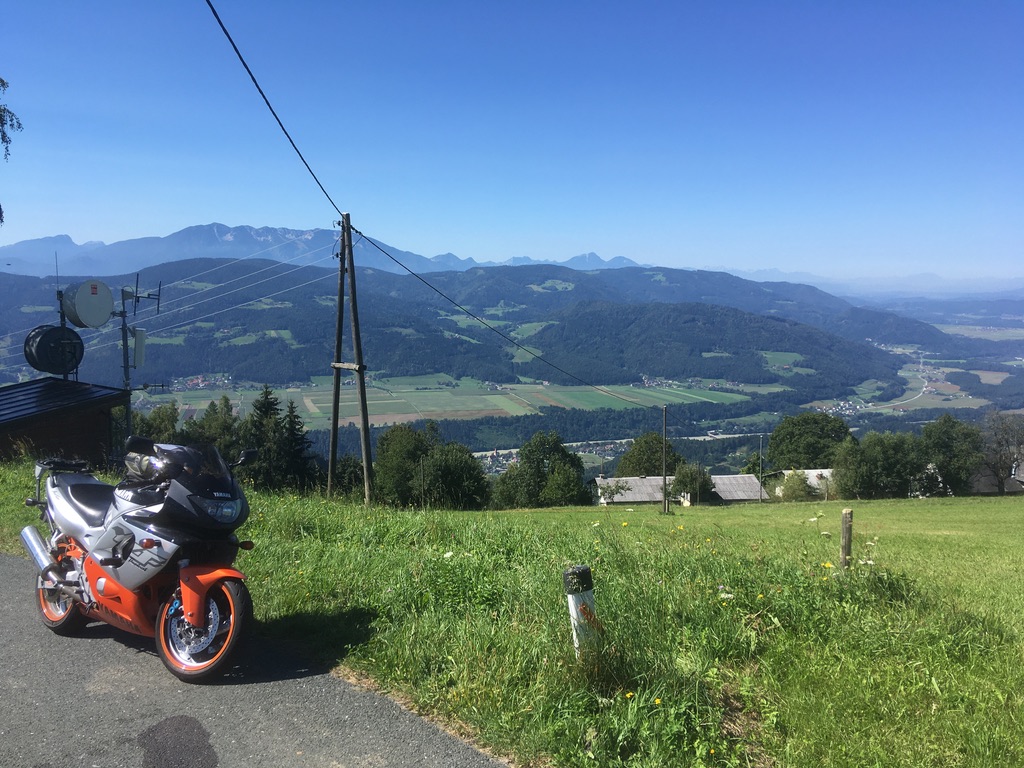 Her name is Vesna, a common name here, and also Russian for spring, my favourite time of the year. She's year 1999, had 67.000 kms on the clock when I got her, now at 84.000.
Before starting riding I did a full service on the bike, including suspension rebuild, valve check, new chain & sprockets, etc. The parts bill came in more than I paid for the bike!  I think that's only proper
I spent a full day on my knees with a jar of petrol and a toothbrush cleaning grime from the bottom of the engine, the rear fork, etc. I wanted everything squeaky clean before even putting a numberplate on. Lots of hours and elbow grease, but super happy with the result. She deserved it
A few photos from the rebuild: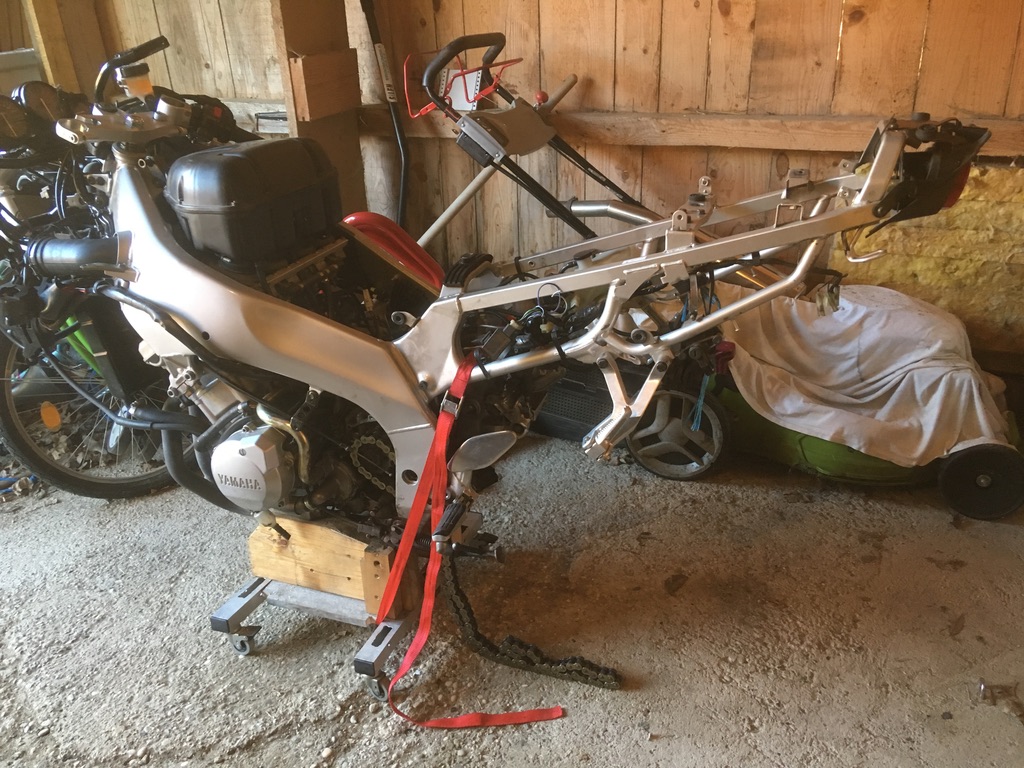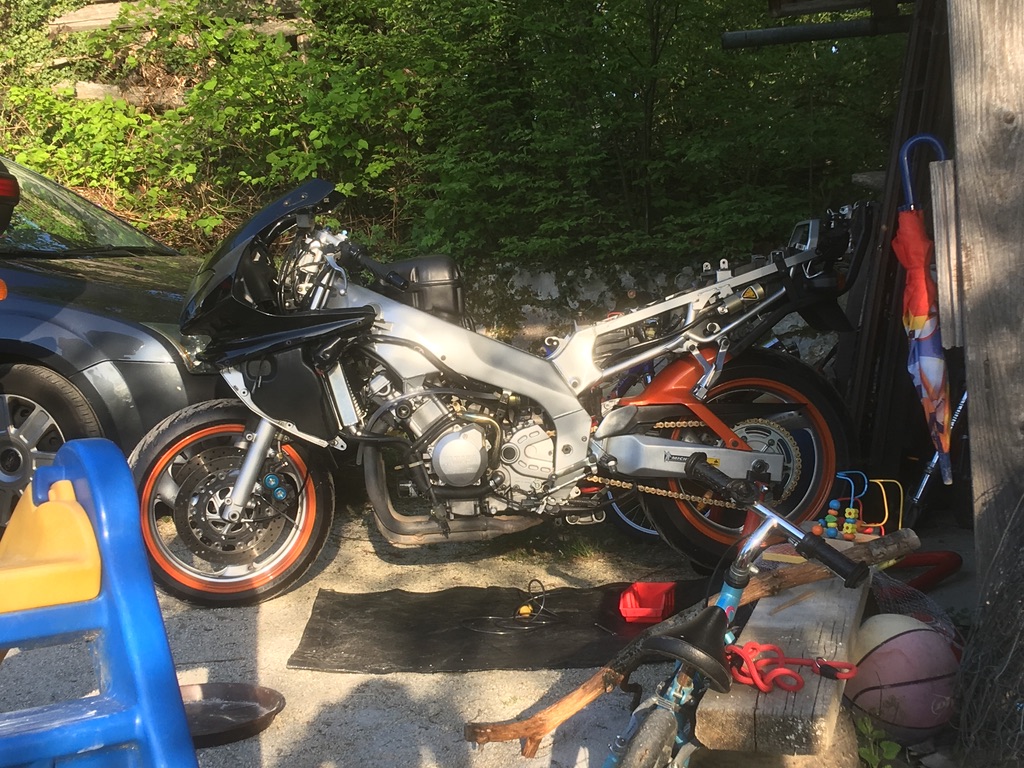 From the road:
So after two seasons of enjoying riding this amazing and beautiful bike I can hardly wait for next spring!
Cheers guys!

igorsinkovec

New Member





Status

:


Number of posts

: 1


Registration date :

2018-12-19




0ldcat, SteveCat, Tee-Forty and igorsinkovec like this post
Welcome Igor,
Great pictures and a good looking bike. Hope to see more posts from you in the forums
Cheers
Tel
Wow, that's some commitment I see and very tidy looking for a bike that is 22 years old. Picked the best colour also you did as it's the colour I also chose, many years ago. I know how much parts are to replace with either aftermarket or genuine replacements as I've just had to repair an R1.
But, look after the bike and she'll look after you. Regular oil changes, brake caliper cleaning helps and with throttle balancing keeps her running smoothly.

Rob

Rob

Robcat

1Gold





Status

:


Number of posts

: 518


Hobbies

: Xbox and crashing planes


Humour

: Very Wet!!!


Registration date :

2008-11-08




Smashing looking bike Igor and some lovely pics.
I've been into Austria and Italy on my cat (2 cats ago).
Croatia and Slovenia are on the bucket list so I might ask for some local knowledge if we are allowed to go out.

Welcome aboard.

Cheers
Rosco

Rosco

Admin2





Status

:


Number of posts

: 6653


Humour

: Oh Go On Then


Registration date :

2008-11-06




Hi & welcome, nice looking bike well done bringing her back to great condition.

yamahamad

6Gold





Status

:


Number of posts

: 2001


Hobbies

: Bmw technician. Weight training. Music. Beer.


Humour

: big american 4x4?


Registration date :

2009-11-16




Some fantastic pictures and work on your bike there. Where did you import it from?

Radar

Admin2





Status

:


Number of posts

: 2059


Registration date :

2009-02-15





Similar topics
---
Permissions in this forum:
You
cannot
reply to topics in this forum