Pick up a Cat on Sunday. Not got a clue of year nor mileage. Just know it needs a battery to run as it was on the road a few month back. Few things for MOT then its back on the road after a three year break. First large yamaha as well as my last was a DT125LC back in 83

Hi

1888

New Member





Status

:


Number of posts

: 3


Registration date :

2019-06-12




Hi, welcome. Hope it's just a battery.
They are great bikes. Take it easy, even though the 'Cat is advancing in years it still kicks a punch.

I remember the DT, great 2-stroke, by '83 I had migrated to 4-strokes and had a Yammy 650 turbo.

Hope the weather plays ball for you and you can get a few miles in.

SteveCat

Admin2





Status

:


Number of posts

: 4998


Humour

: You've gotta be joking


Registration date :

2008-11-06




Hi and welcome.

Good luck with the new bike.
Plenty of knowledge on here (in the advanced search) and failing that there are a few thundercat boffins kicking about too if you have any questions.

Cheers
Rosco

Rosco

Admin2





Status

:


Number of posts

: 6496


Humour

: Oh Go On Then


Registration date :

2008-11-06




Cheers guys. This is an early model in a horrid and now flat shade of red. Cant decide if i just Mat Black it. Streetfighter or try and find new plastics at a later date. It will just be going in the shed for a few weeks as in the middle of trying to make an old LDV Convoy into a camper. I do know it wants fork seals, front tyre, C&C and brake pads. All i can do myself what saves a bob.

1888

New Member





Status

:


Number of posts

: 3


Registration date :

2019-06-12




So. I have a cat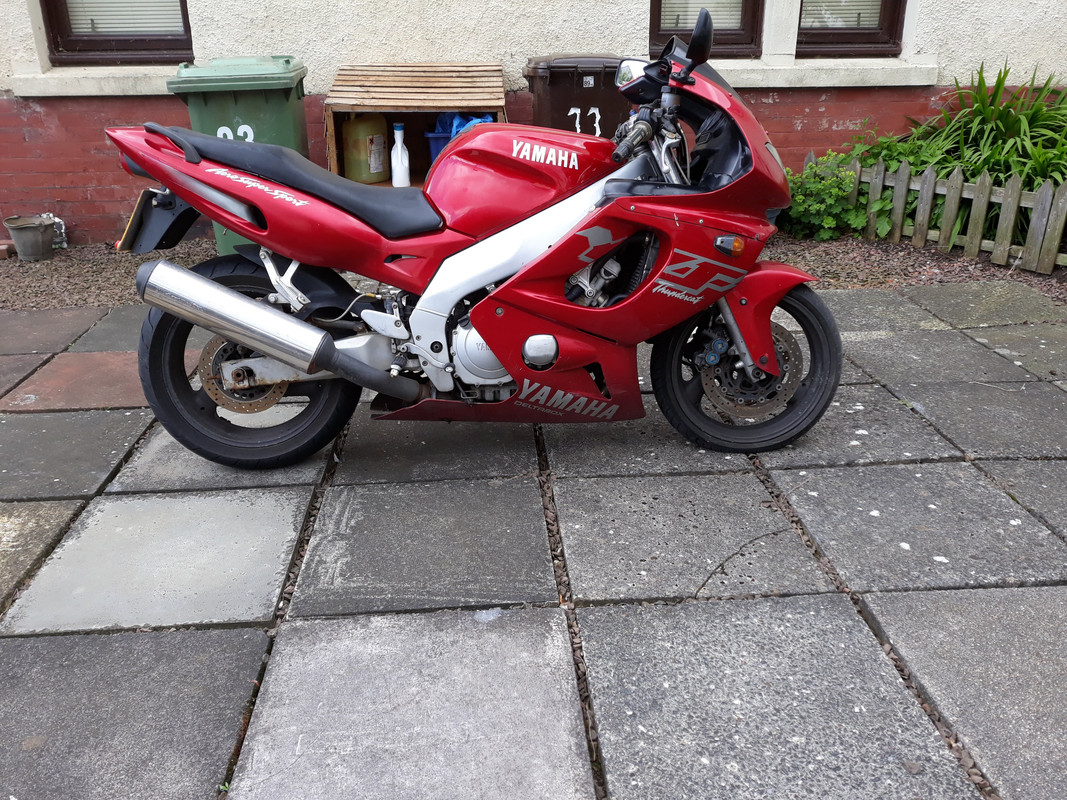 Now it look not toooooo bad from there but........
I knew it needed a chain and sprocket kit but never expected anyone to leave it to get this bad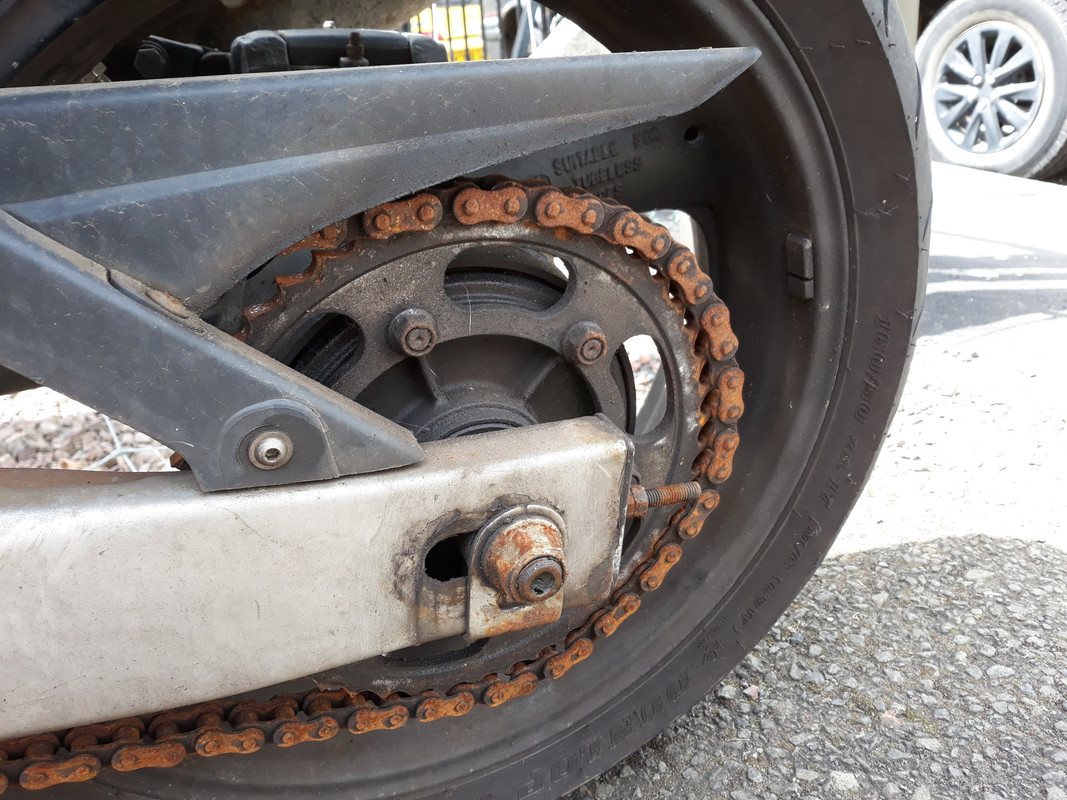 Look at the adjuster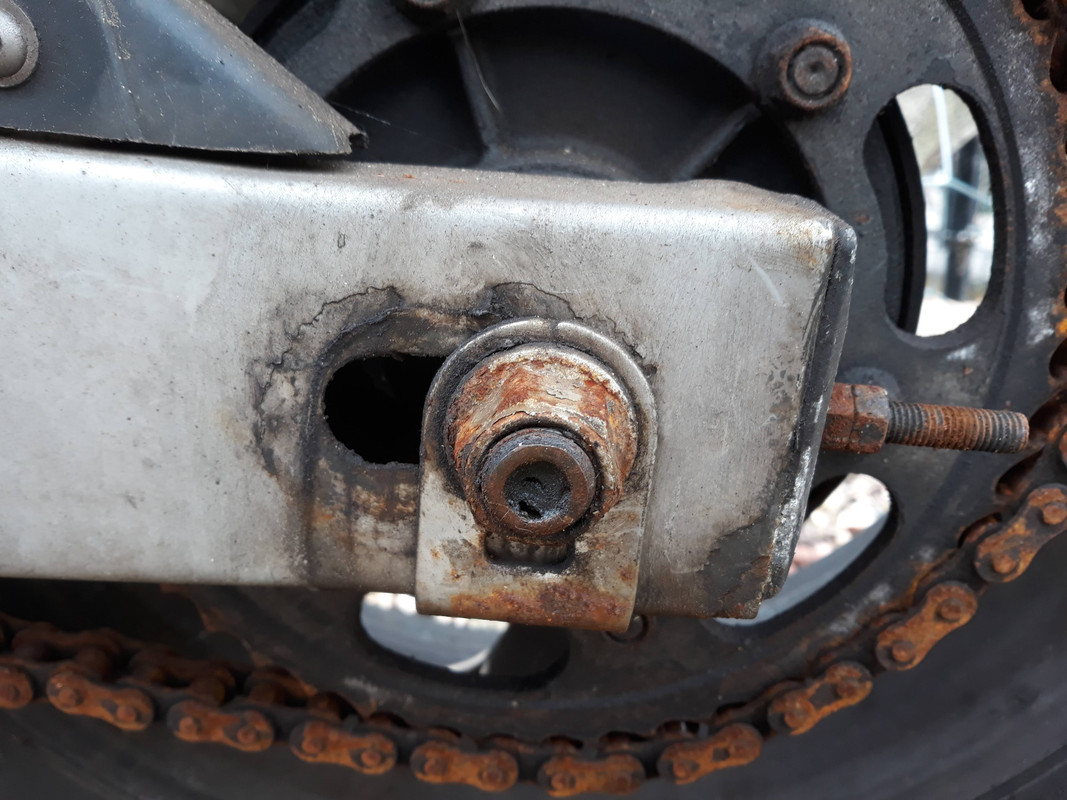 Front tyre may explain why he wend down on a roundabout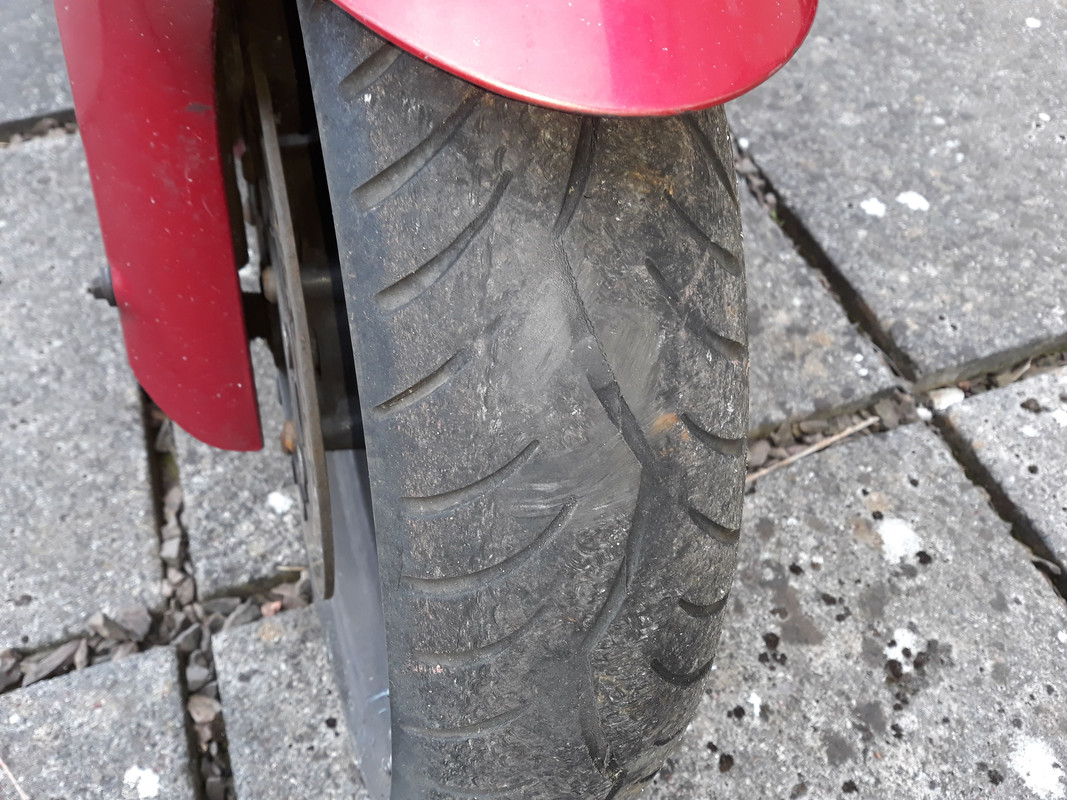 Back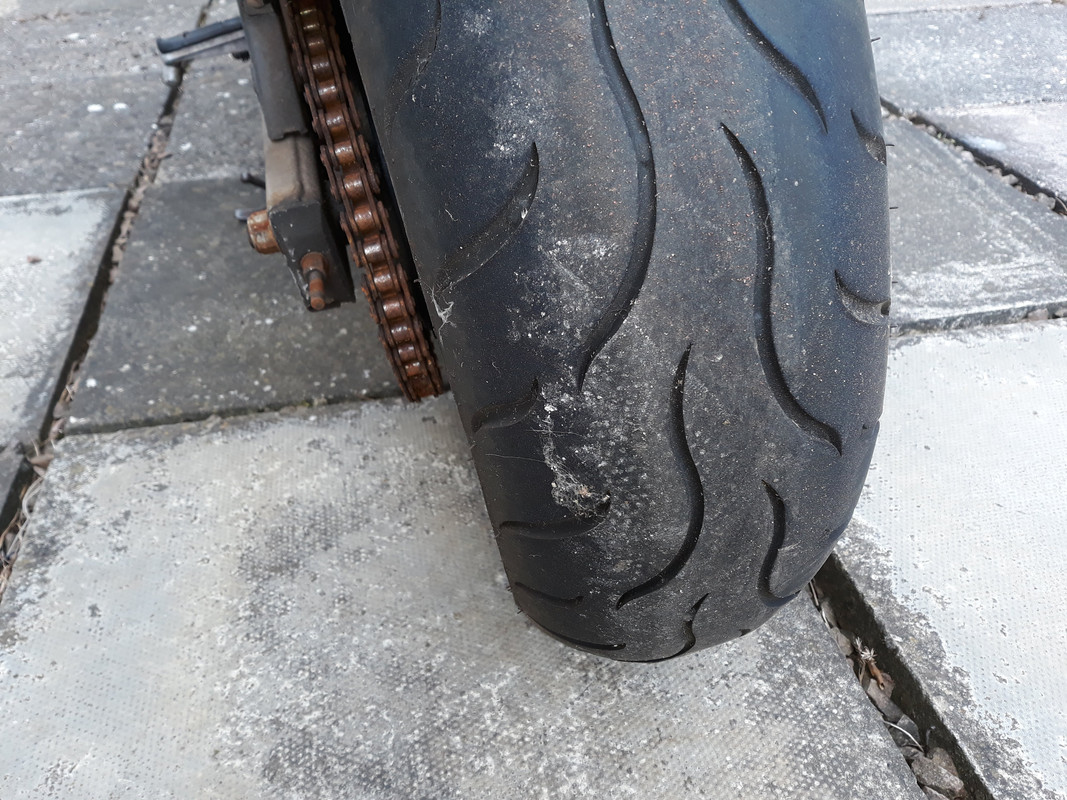 Disks are not to bad, ever slight lip so they are on next years shopping list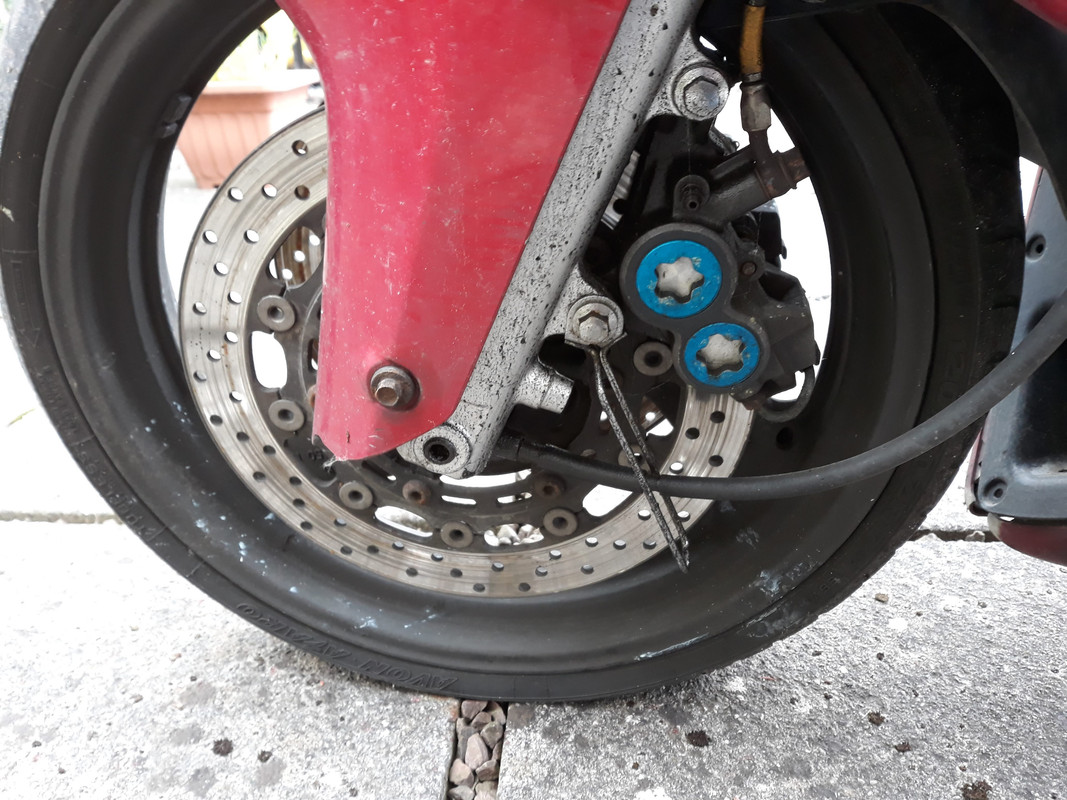 Back is surface rust but... Is that caliper hanger buggered? Just noticed the lack of metal holding it to the spindle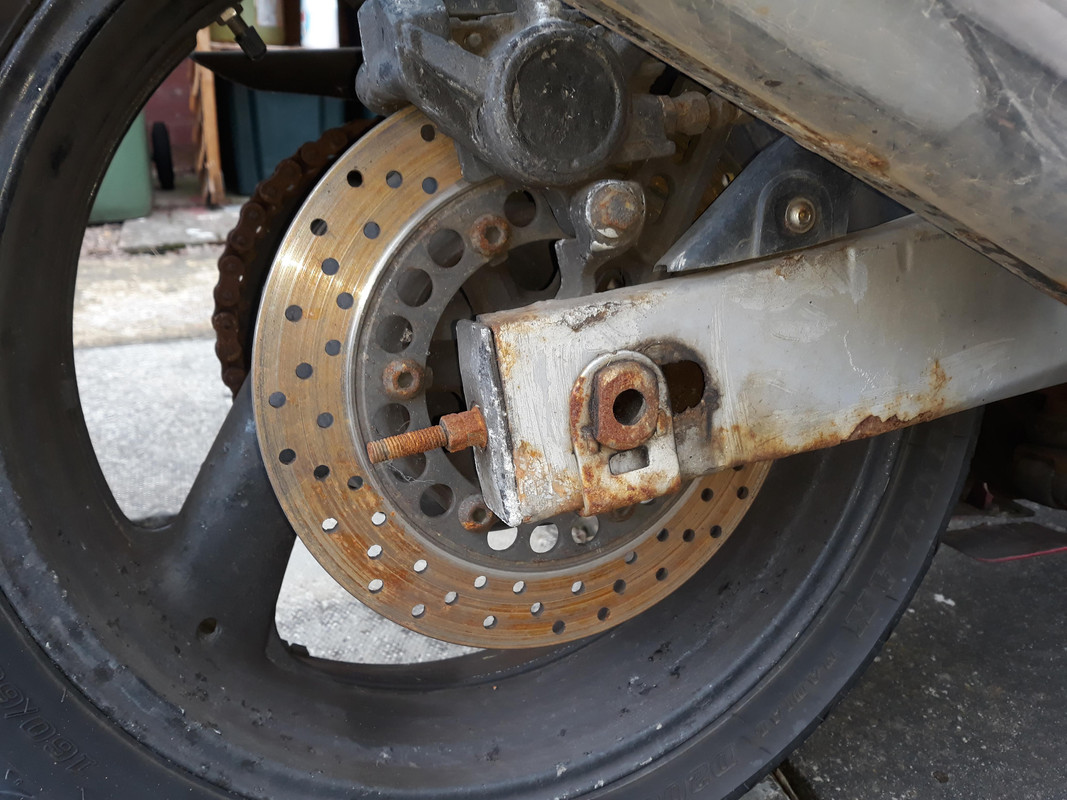 Rear shock. Ill see how that is after a clean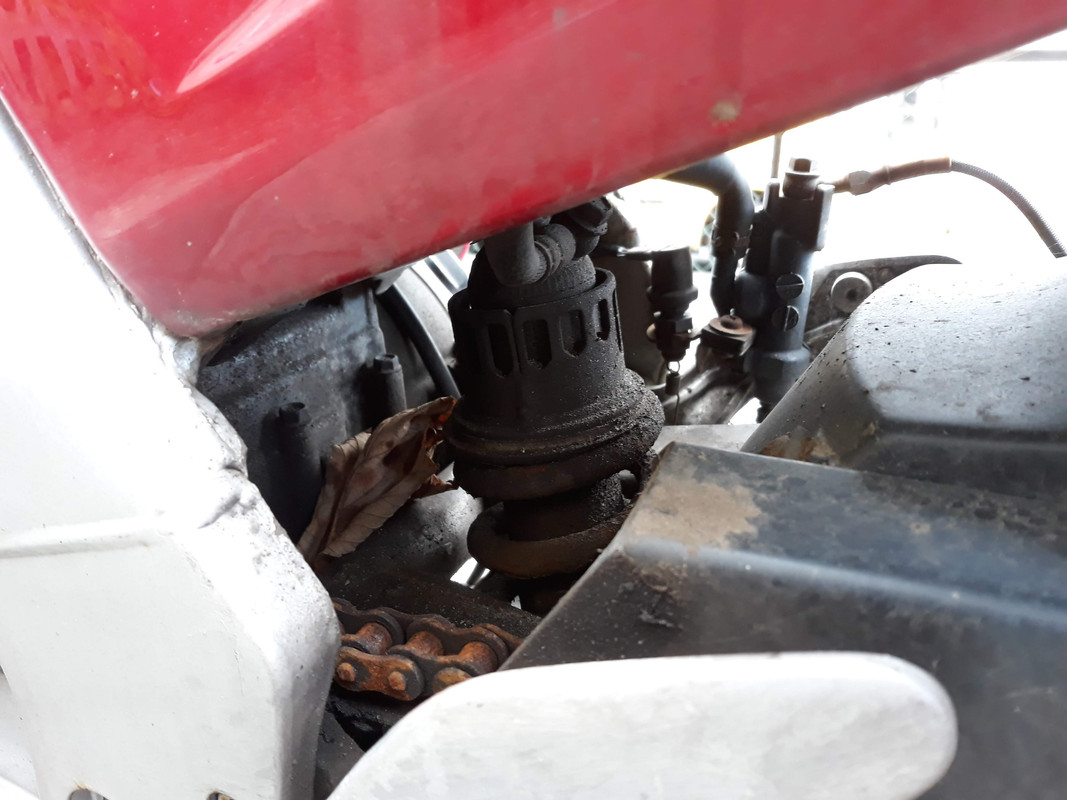 Bodywork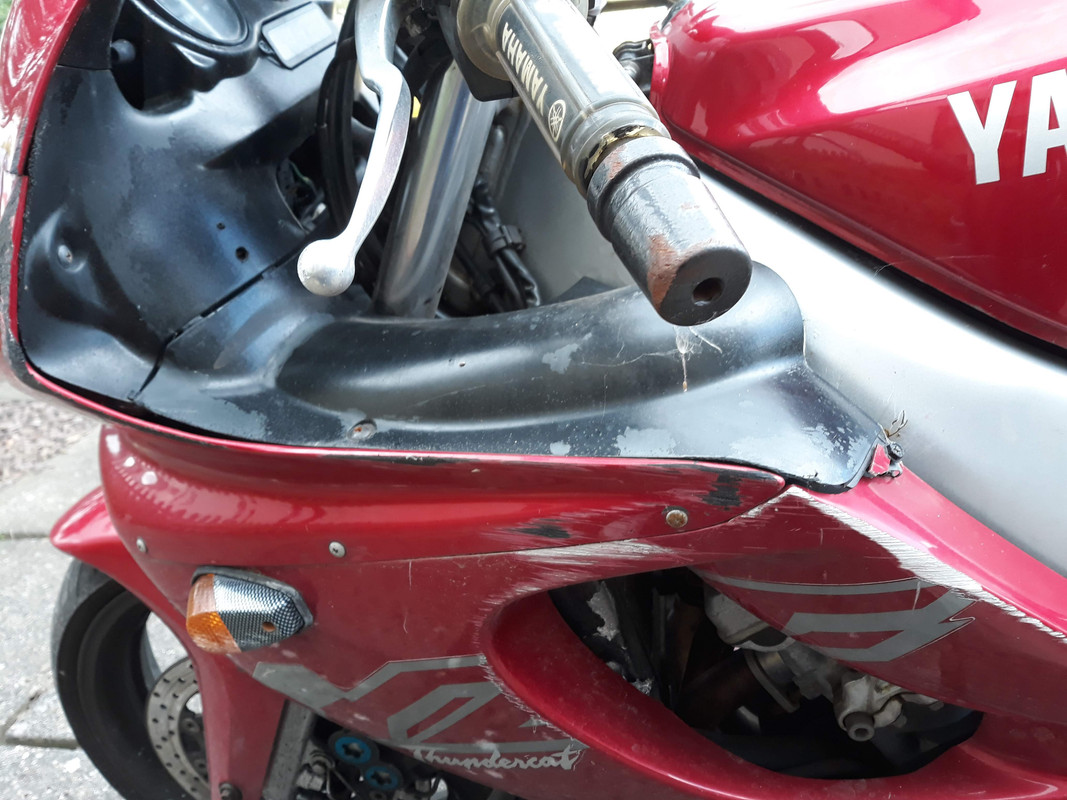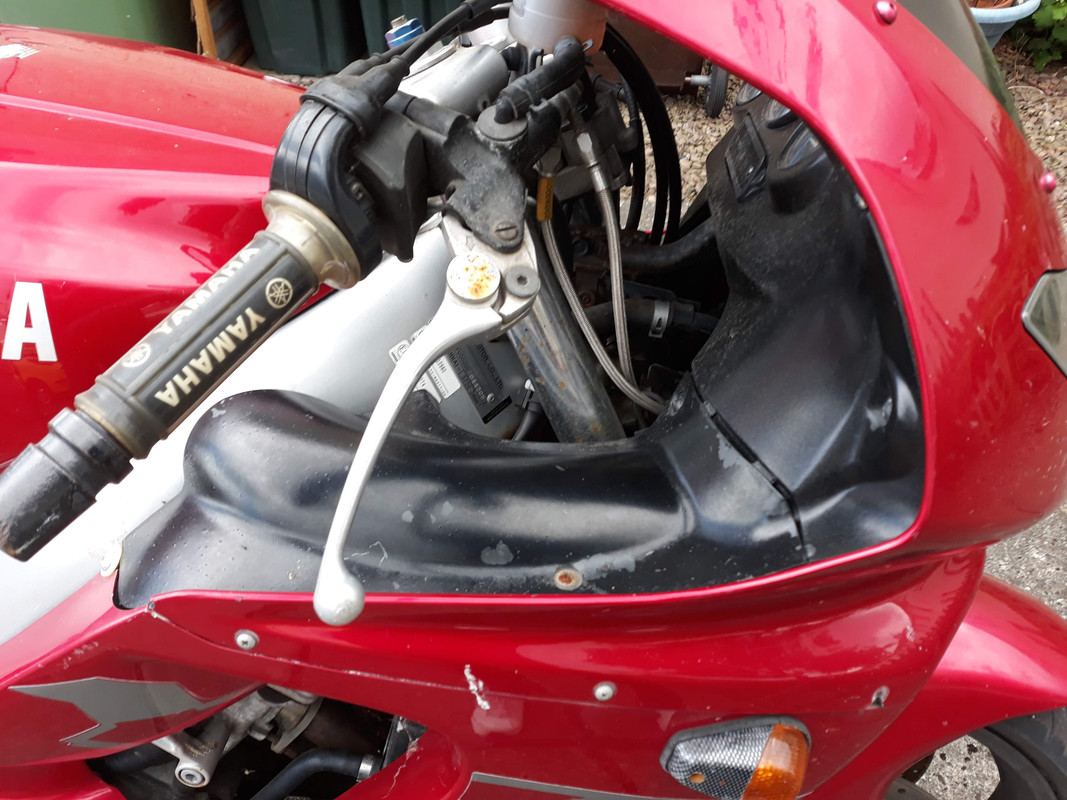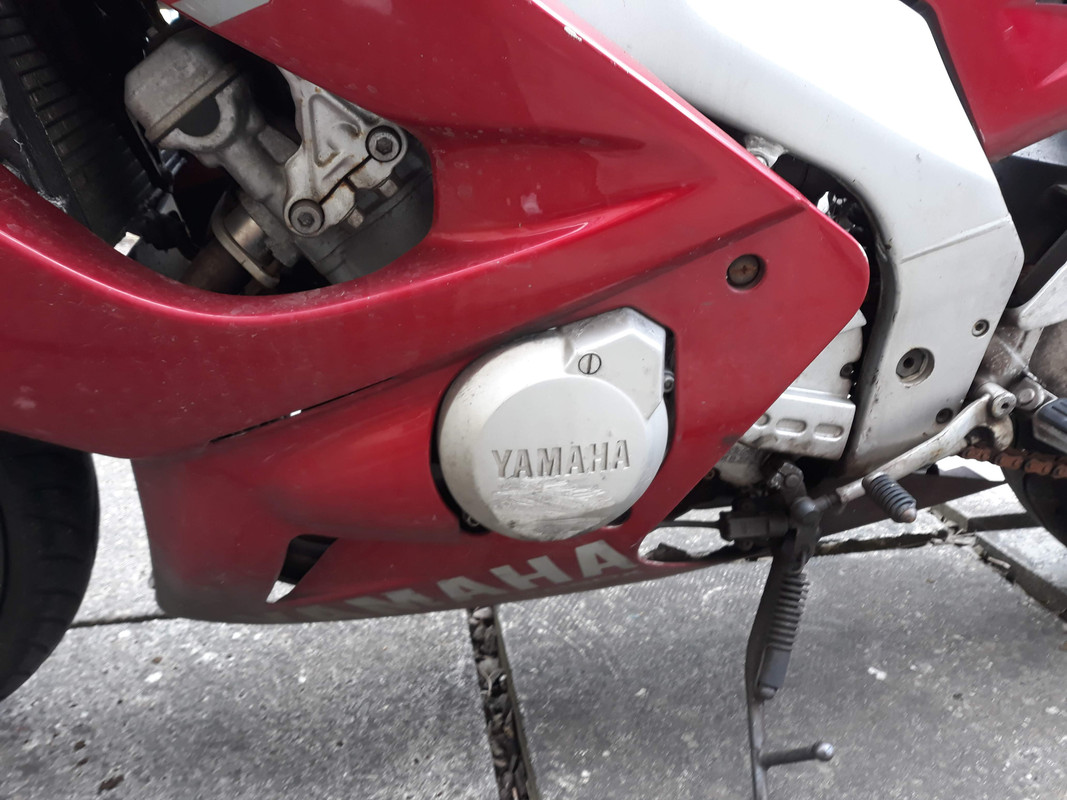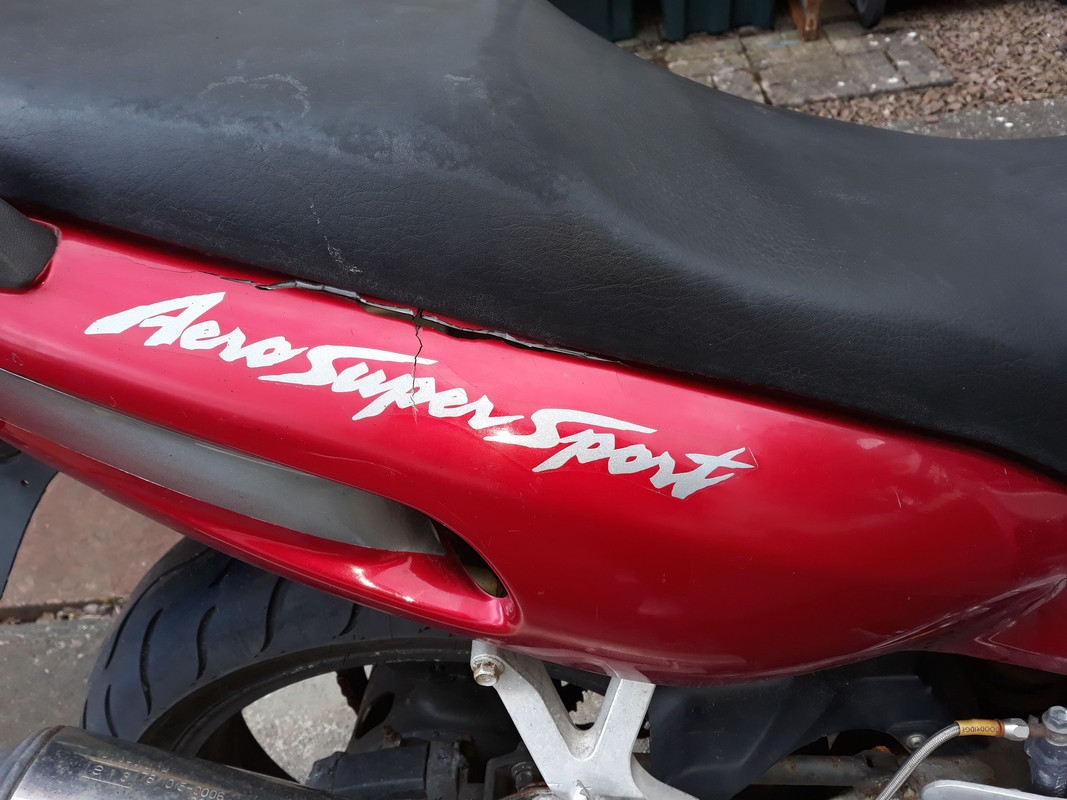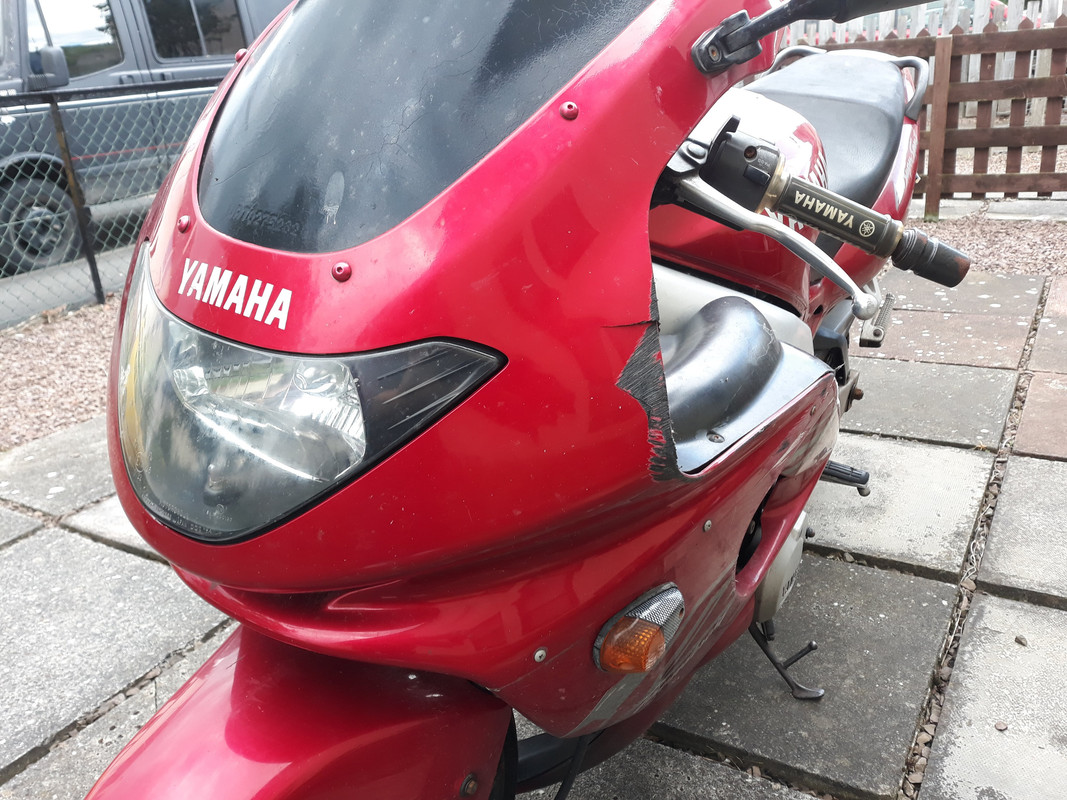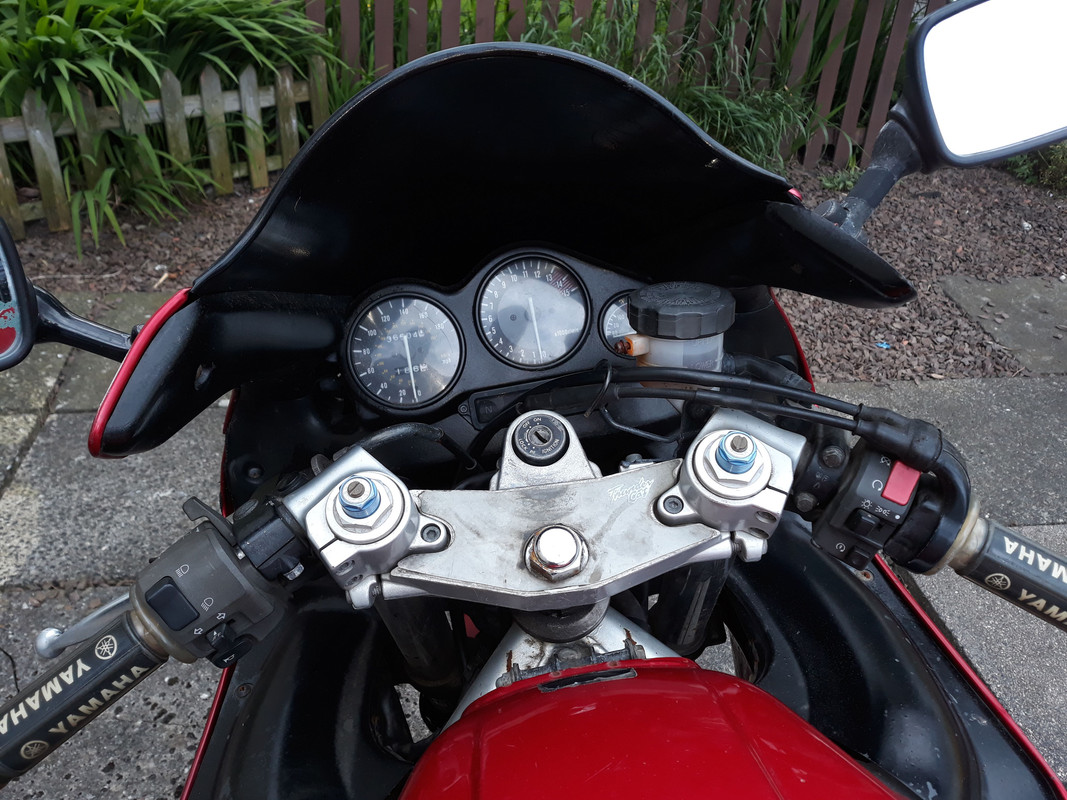 Now is this cam chain and is there any known issues with adjusters being crap? Bike is around 36k so thinking just a stuck adjuster
Best start earning some money to throw at this. Lucky it was cheap

1888

New Member





Status

:


Number of posts

: 3


Registration date :

2019-06-12




That sounds a bit rough, poor thing has been very neglected by the look of it. Hope you can get it running & looking good mate.

Paul

yamahamad

5Gold





Status

:


Number of posts

: 1955


Hobbies

: Bmw technician. Weight training. Music. Beer.


Humour

: big american 4x4?


Registration date :

2009-11-16




Doesn't sound like cam chain, more like possible down pipes blowing and a misfire. Check your carbs, might just be dirt in them. As for the caliper carrier, not that good a photo but it looks ok. Just check it when the rear wheels out, if you can get the spindle out of course,


past-it

5Silver





Status

:


Number of posts

: 339


Registration date :

2011-11-22




Poor bike!!
It doesn't sound like the cam tensioner to me. As far as I know they didn't suffer tensioner problems like the later bikes do ( my Tracer had a failing tensioner).
My second 'cat sounded a bit like that, maybe not as bad initially. In my case it was a loose spark plug, it did sound like an exhaust gasket.

However mine was never a happy bike and in-spite of my local spanner saying he'd cleaned and adjusted the carbs, even a second opinion said the same and the Yamaha dealer refusing to look at it, oddly when I chopped it in at the Yamaha dealer - they fixed it. It was the carbs, a previous owner had twisted every screw they could find on the carbs.

I take it that it's been standing for quite a while, so the carbs would need a good cleaning, the calipers will also need a service.

SteveCat

Admin2





Status

:


Number of posts

: 4998


Humour

: You've gotta be joking


Registration date :

2008-11-06





---
Permissions in this forum:
You
cannot
reply to topics in this forum