Hey all.
Stumbled upon this happy place just now and figured I'd say hello from Canada! I haven't had a chance to search for any other Canadians here, but I'd hope there are some..!
Anyways, I am a very proud owner of an '07 Tcat. A bit of a destiny type thing happened when I first got 'er...
A couple of co-workers and I decided to go for our motorcycle licenses and get a bike together. We all went shopping together and all agreed that the Kawasaki Ninja 650 was the bike we were going to start with (none of us with any riding experience), so they went ahead and cleared their credit checks and were riding their Ninjas within the week. I on the other hand needed to come up with a bigger down payment, which took a painfully long time to collect (they demanded $2000 WITH co-signer
) which was really only 2 weeks, but it seemed like forever when I graduated from my MTP and caught the fever already.
So I went to the dealership, armed with $2000 on paper and ready for my Ninja! But wait, they can't find any...! After all that time they didn't even have the bike I wanted, so I was tempted to walk away right there...
And then I saw it! Right beside the window panel that opens as a garage door. A blue beauty, shining like a star and yet looking so lonely against the other monster machines.
The salesman I was dealing with on that particular day (I was in and out multiple times) was from Scotland, and he was very excited to explain the bike to me once I asked about it. It turns out, since it was "only" an '07, it was priced to go (in fact it was cheaper than the '08 Ninja I was after) and that day I took her out in the parking lot for an hour.
I've since logged 3000kms and can honestly say I feel more comfortable riding on my Tcat than I do driving in a car. I love the grumble she lets out around 7k RPM, the roar of an open throttle...
Anyways chaps, that's my story and I figured I'd share it with fellows that may appreciate the futility us men are subject to when God places a miracle in front of us.
Oh, and my Ninja buddy? He's dropped his bike on cement 3 times. His fairings are scratched, and when I took it for a ride it seemed almost toy-like to drive.
I'm proud to say I've not dropped my Tcat, save the first night I brought her down the driveway (20 degree slope downhill) and had to set her in the grass. No damage, save only to my pride, but I managed to tilt her upright by myself (I'm a wiry 160 at 6'2", quite proud to lift her vertical again) and have since respected the machine as well as loved the experience.
A very fateful beginning, and a very intimate first night.
Cheers!

Guest

Guest





See guys - there is someone other than me that likes to go into detail!
Welcome aboard DG - don't know of anyone else on here from your neck of the woods (and i only got as far as Niagara and Toronto on my visit!) but plenty from Scotland
plus a couple of others outside the UK. .. See,you could've got a Ninja and missed all the fun!
Suzie

Ezzy's Mum!

6Gold





Status

:


Number of posts

: 2284


Hobbies

: You could say i'm in the film industry


Humour

: I didn't expect the Spanish inquisition


Registration date :

2008-11-06




Hi Duke,

Nice opening intro story. Welcome to the site.

You are our third Canadian on site Le racer and AndyMacD are the other two andy mac is even in Nova Scotia.
He gave us quite a tail of the Cabot Trail
Hi from Old Scotland. Welcome to the gaff.

Loads of people on here gave me advice and i bought a Tcat 2. So glad i did.

Like the story of how you got the bike. Any chance of a pic?

Was the dealers name Hamish McTavish by any chance think i know him? :nana:

kevin10529

6Bronze





Status

:


Number of posts

: 50


Hobbies

: Football Coach


Registration date :

2009-01-31




Welcome from Old Scotland (well Spain at the moment actually)

Glad you got the "right" bike.

Cheers
Rosco

Rosco

Admin2





Status

:


Number of posts

: 6659


Humour

: Oh Go On Then


Registration date :

2008-11-06




Hi there,
Welcome aboard!
I'm the other guy in Nova Scotia. I'm in Truro but originally from Cape Breton. I haven't been on much lately but I've been with this great bunch of people since 2001. Lots willing to help and share what they know.
I still have my '97 Cat. It has a complete Hindle stainless exhaust and my infamous undertail/undertray that me and my Dad did way back in 2002. This is an older pic, I have flushmount rear turn signals now. Hopefully i still remember how to code...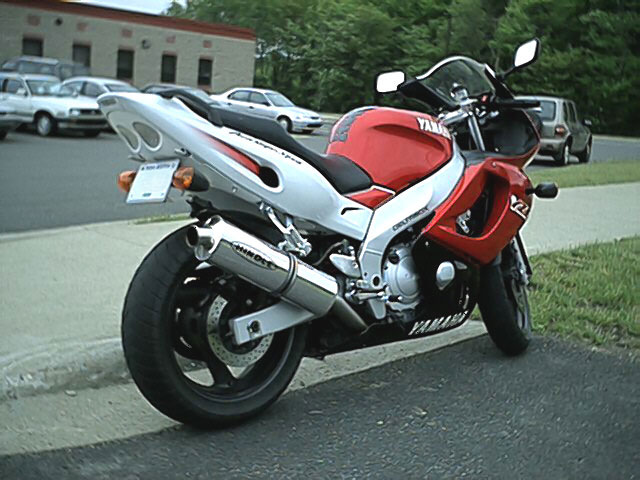 yay, it worked...
Take care,
Andy
Last edited by andymac_69 on Thu May 14 2009, 00:59; edited 1 time in total (Reason for editing : I can't spell ;))

andymac_69

New Member





Status

:


Number of posts

: 1


Registration date :

2009-02-04




Hey all, I'm back! Thanks for the warm welcome, I definitely feel like the sole Tcat in all of Nova Scotia but I'm determined to hunt out the others. There has to be others!!!
I came with pics this time.
I plan on taking pictures of my rides out to nowhere, so I'll be sure to share those once I have them!

Guest

Guest






Similar topics
---
Permissions in this forum:
You
cannot
reply to topics in this forum